Dog teeth cleaning at the vets can be expensive. The average cost at the vets to clean your dog's teeth is from around £200 to £250 Prices can vary considerably, however, depending on different factors such as where you live your dog's weight and your dogs age. Prices for teeth cleaning can increase rapidly if your dog needs to have any teeth removed. This is why getting your dogs teeth cleaned regularly to prevent any expensive teeth removals and also to keep your dogs teeth healthy.
There is now a more cost friendly dog teeth service available at a growing number of dog groomers. Using the latest technology dog groomers are able to offer an ultrasonic dog teeth cleaning which can clean and whiten teeth, remove plaque/tartar, reduce inflammation using gentle vibrations/oscillations or now available without vibrations, not audible, not visible, and not perceptible. The dog teeth cleaning removes tartar and destroys bacteria deep in the gums.
Dog Groomers normally use either Cleany Teeth or Emmi Pet tooth brushes. They both have different benefits but the main thing is how often you need to have your dogs maintenance sessions. With the emmi pet you'll need to return sooner initially for it to work effectively. With the cleany teeth it can go slightly longer between sessions.
See some examples of cleany teeth results below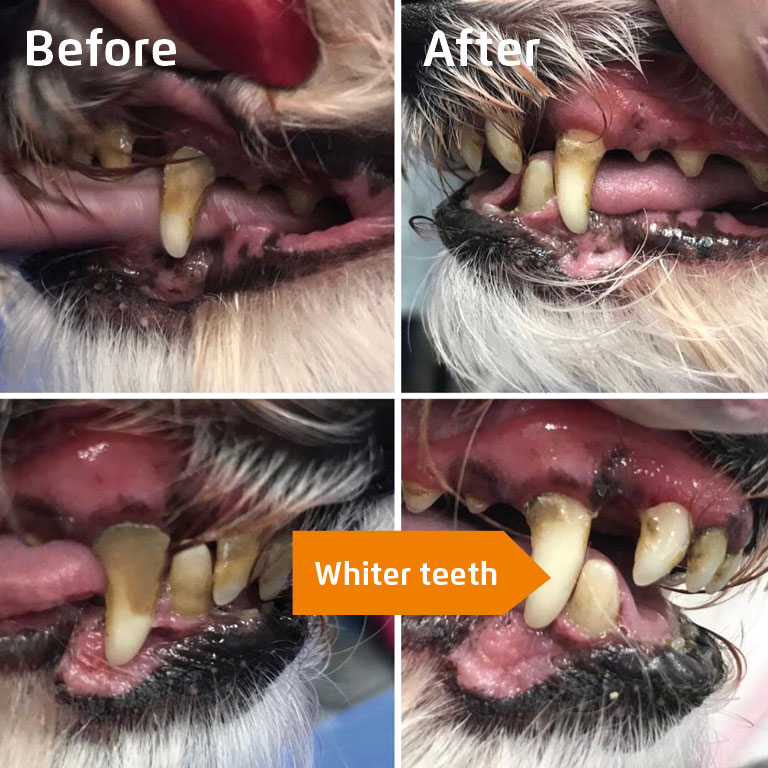 .
There is no anesthesia required Protect your dog from the side effects of anesthesia. Eliminate leg shaving to provide place to insert needle & IV. Ultrasonic dog teeth cleaning for dogs keeps your dog's teeth in great shape minimizing the need of visiting the vet for dental procedures such as removing tartar under the use of anesthesia.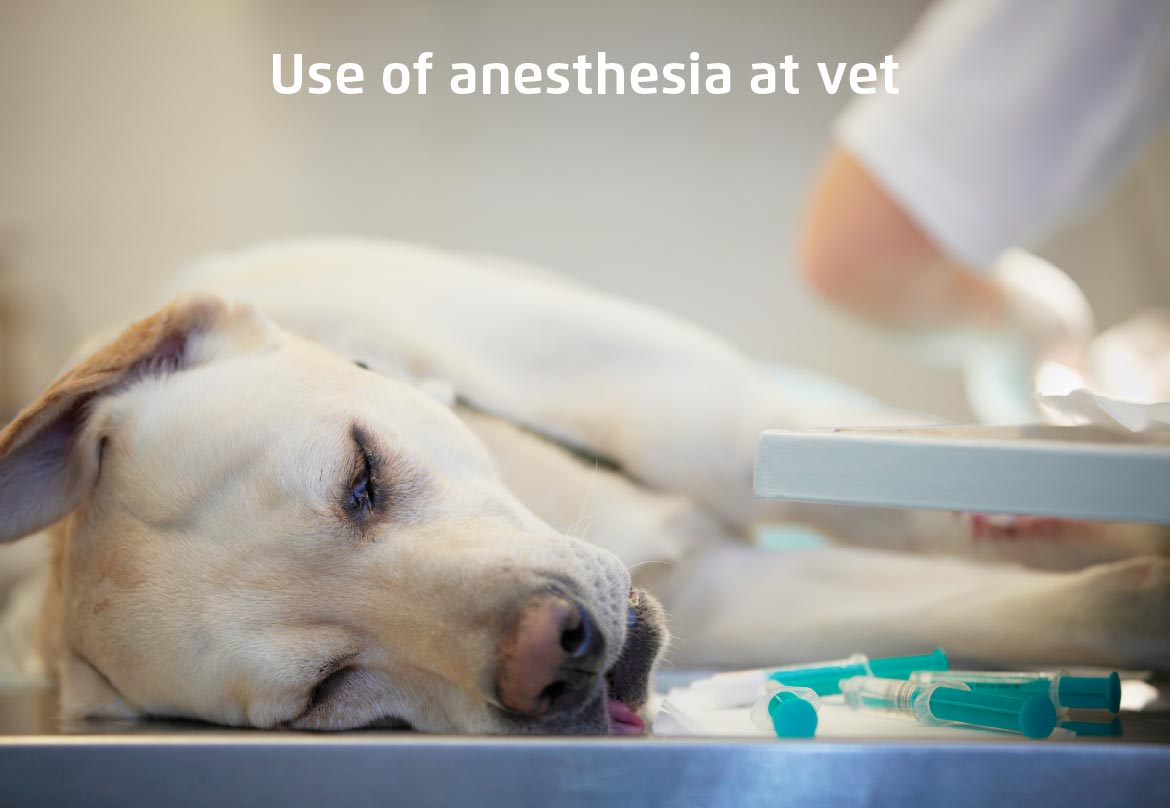 Visiting the vet for a dog dental procedure entails the use of anesthesia which is expensive and can result in severe side effects and risks.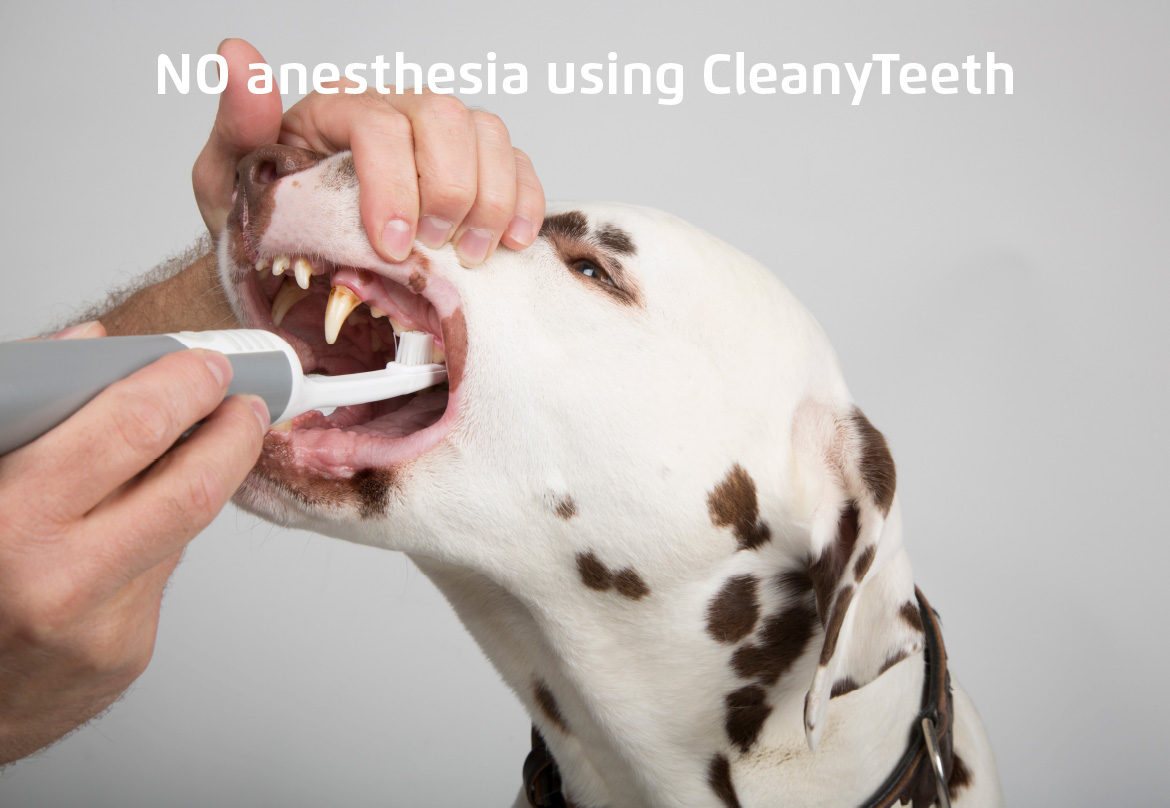 With ultrasonic teeth cleaning for Dogs you remove tartar and clean your dog's teeth. Stress-free. Without anesthesia. And without risks or side-effects.
The average cost for the initial sessions are £40 for up to 3 sessions (sometimes more) depending on the condition of your dogs teeth. Follow up maintenance sessions are an average £25 to £30.
Find your local Dog Teeth Cleaning Service by searching our directory. We can recommend WeStyleAnyDog.com for dog teeth cleaning check their website to see if they have a dog teeth cleaning service in your are at WeStyleAnyDog.com